Hoof-Zink Testimonials
Read what our customers are saying about Hoof-Zink®
"We see the benefits of Hoof-Zink® E-Z Liquid!"
"We used to use copper religiously but we decided to try Hoof-Zink, and we haven't gone back since. It mixes up easy and it's convenient. The foot trimmer saw 5,700 trimmings last year and there were only 44 cows that were listed as heel warts. That's less than 1%. We've been using Hoof-Zink for 8 years here. Of all the products that we've used since I've been here, it's the best thing out there, and you've gotta try it."
John Schoonover,  Herdsman
Noblehurst Farms Inc.
Linwood, NY
1,700 Head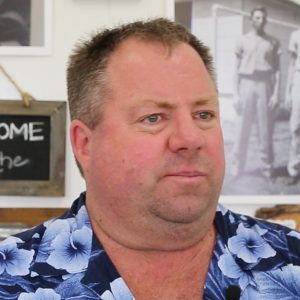 "We've been using Hoof-Zink now over 8 years, and we use a lot of it—and it seems to be going very, very well. One thing about Hoof-Zink we really like: it's easy to mix. Just dump it in the water and go away. If you're not using it, you should. You will not be disappointed. It for sure will perform as well, if not better, than any product you're using today."
Joe Statz, Owner
Statz Bros., Inc.
Sun Prairie, WI
4,200 Head
Listen to what these dairy herdsmen have to say about the success of using Hoof-Zink

E-Z Liquid

in their dairy operations.
Want to Learn More?
Want to learn more about Hoof-Zink E-Z Liquid, where to buy it? Have any other questions?
Call (888) 727-ZINK (9465) or click on the button below to contact us.