Hoof-Zink

E-Z Liquid

News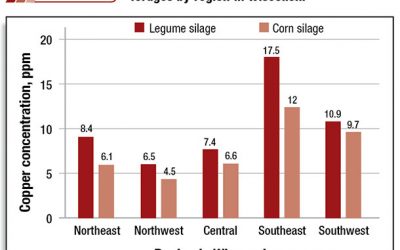 An article in Progressive Dairyman by Dr. Jeremy Schefers of the University of Minnesota Veterinary Diagnostic Laboratory, has shown a rise in the levels of copper concentration in liver samples of dairy cattle.  With dairy operations that utilize copper sulfate in...
read more
Research Proves Hoof-Zink

E-Z Liquid

is Safe
Research by leading agricultural Universities shows how a Hoof-Zink E-Z Liquid hoof bath is both effective in preventing Digital Dermatitis in Dairy Cattle, but also safe for disposal on your land.
Want to Learn More?
Want to learn more about Hoof-Zink E-Z Liquid, where to buy it? Have any other questions?
Call (888) 727-ZINK (9465) or click on the button below to contact us.